Welcome to the web pages of Wrawby, North Lincolnshire, UK...
New Pre-School opens from Monday 23rd February...
The first Mill Open Day is on Monday 6th April...
Add your events to our Google Calendar - contact the editors...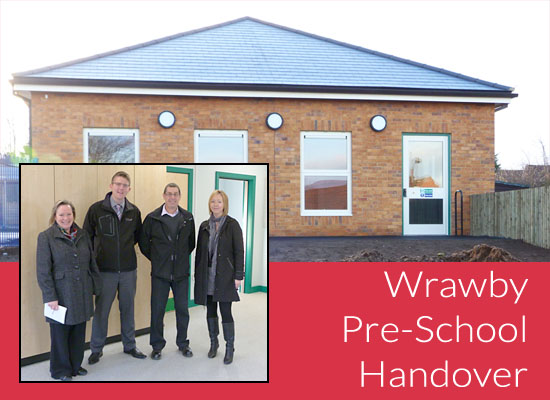 Wrawby Pre-school is delighted to take receipt of its new building in the school grounds. The permanent brick structure marks the fruition of fundraising efforts of Wrawby Under-Fives Association, which has been generously supported by local residents for many years. The management committee would also like to express its thanks to North Lincolnshire Council, Andrew Percy MP and the Parish Council, without whom the project would not have happened.
There will be an open afternoon from 3.30pm to 4.30pm on Monday 2nd February for anyone to pop in and have a look, followed by an official opening at a date yet to be confirmed, when the outdoor area is completed. To coincide with the opening of the new building, the Pre-school is lowering its starting age to 2 years. Due to the level of demand for places, it will open five days a week from Monday 23rd February at the slightly extended hours of 9am to 3.30pm.
The Pre-school now has its own Facebook page (search Wrawby Under Fives Association) which has lots more pictures of the new building. Please like and share!
The management committee is also currently considering the viability of an Out-of-School club in the new building, to run from 7.30am to 9am and 3.30pm to 5.30pm. If anyone has any good quality toys and games that would be suitable for children from the ages of 2 to 11 to be used in the Out-of-School club or the Pre-School, they would be gratefully received at the new pre-school building or alternatively call Kate Prior on 650209 for collection.

---
Village Hall Lunches

November and December saw another successful round of Village Hall Lunches culminating in the Christmas Special on 9th December. The lunches raised over £153. The spring round of lunches has just started as we go to print and the last 2 lunches will be at 12.30 pm on Tuesdays 3rd February and 10th February. Any further money raised will be donated to Wrawby Pre-School to enable the purchase of a flower planter in memory of Mary Tustin. Thank you to all those volunteers who make the soup and help in so many ways to enable the lunches to carry on.

---
Anyone for Fish 'n' Chips?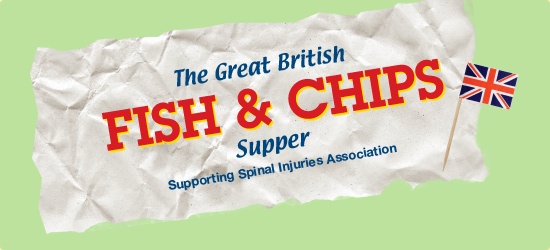 The Spinal Injuries Association nationally are arranging a national Great British Fish and Chip Supper for Friday 15th May 2015 to raise awareness of spinal cord injury and support SIA's vital services. To find out more about how to get involved visit the web site or download this leaflet (Adobe Reader format) from our site.

---
Wrawby Mill

The first Mill open day of 2015 is Easter Monday, 6th April.
For all open days of 2015 see Mag web page 4.
The Mill can be opened by special arrangement and souvenirs purchased at any time.
---

...this is page 1 of the latest Wrawby magazine - for the rest, click above, or use the Mag Pages buttons or the "Rest of the Mag" index above right.

---