April 3, 2015
Jim is taking a breather. These pages will be up to speed shortly.
Welcome to the web pages of Wrawby, North Lincolnshire, UK...
Mothering Sunday service 15th March at 11 am...
Parish Council Annual Public Meeting 7.30 pm 3rd March...
The first Mill Open Day is on Monday 6th April...
Add your events to our Google Calendar - contact the editors...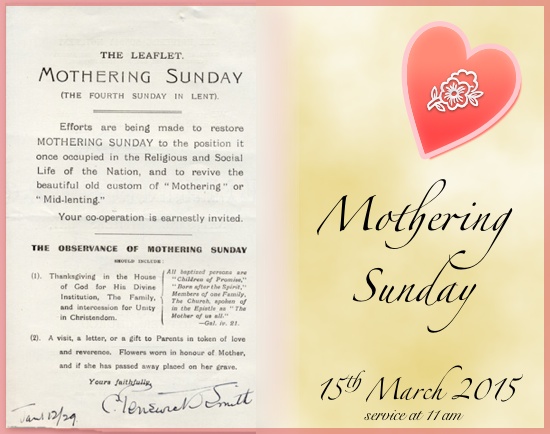 The revival of Mothering Sunday in Britain dates back to just after the First World War when, in 1920, Constance Smith published a booklet "The Revival of Mothering Sunday" which proposed a "day in praise of mothers". The feelings of many mothers who had lost sons during the Great War resulted in the rapid adoption of the day.
Sunday the 15th March is Mothering Sunday and, as usual, this will be celebrated at St Mary's Church. The service will include the distribution of small posies of flowers to children, young and old, for them to present to their mothers. Please do come along to join the celebrations in praise of all mothers. 
Original leaflet displayed on the web site of The Ephemera Society.

---
WRAWBY PARISH COUNCIL ANNUAL PUBLIC MEETING
The Parish Council will be holding their Annual Public Meeting on Tuesday 3rd March 2015 at 7.30 pm in the Village Hall.
This meeting is open to all residents of Wrawby and provides an opportunity to discuss any relevant items with your Parish Councillors and North Lincolnshire Councillors. Please do come along and make use of the opportunity to see local democracy in action.

---
Christian Aid Week - Ideas Needed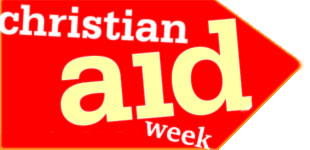 Christian Aid Week is fast approaching and the local organising committee are arranging a meeting to discuss how best to raise money this year. It has been difficult to find people to undertake the house to house collections and some existing collectors would prefer to give it a miss.
Bearing this in mind a meeting has been arranged at St Mary's Church, Wrawby, on Tuesday 3rd March 2015 at 7.00 p.m. for light refreshments and discussion of ideas and options to progress this years campaign. An invitation is given to all in the village to come along with your ideas and inspiration. If you are unable to attend but have some ideas or comments please contact Sheila Neave on 658551.


---
Wrawby Mill

The first Mill open day of 2015 is Easter Monday, 6th April.
For all open days of 2015 see Mag web page 4.
The Mill can be opened by special arrangement and souvenirs purchased at any time.
---

...this is page 1 of the latest Wrawby magazine - for the rest, click above, or use the Mag Pages buttons or the "Rest of the Mag" index above right.

---