Welcome to the web pages of Wrawby, North Lincolnshire, UK...
Wrawby Post Mill is open on Sunday 27th July...
The Show is on August 9th! To get Programme & Entry Forms, see below...
Hop over to the Forties Dance on 9th August in the Village Hall, see below...
Living History Day is Sunday 10th August, see below...

WRAWBY NEEDS YOU...
Plans are now fully finalised for the 1914 living history day on Sunday 10th August. There will be a whole host of attractions, displays and entertainment for all ages. All of these activities will be free. We are in need however of many more volunteers to help the afternoon run smoothly. We are only asking for an hour of your time. If you are new to the village or have never helped out at a village event before, perhaps now is the time to take the plunge!
To volunteer, please phone either of the numbers given below for ticket sales and we will take your details. We hope to hear from you soon. Thanks.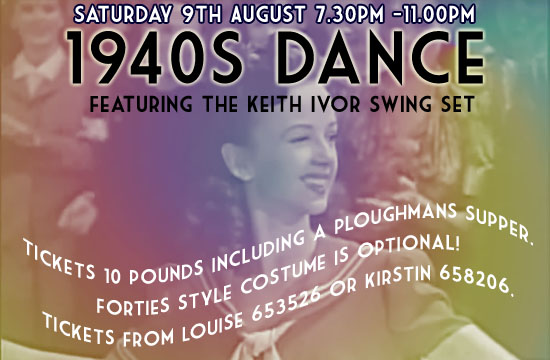 Tickets are now on sale for the Saturday evening dance featuring the Keith Ivor Swing Set. Tickets cost £10 including a ploughmans supper. 1940 style costume is optional! Tickets are available from Louise 653526 or Kirstin 658206. Please come and support us it will be a great night!

---
72nd Annual Show - Saturday 9th August 2014

Entry forms for Wrawby Horticultural Society's 72nd Annual Show are now available both here online or as hard copies from Vicarage Motors, the Jolly Miller and the Black Horse.
To download the 2014 Programme in the Adobe Reader format (A5 size), click here. To download Entry Forms in Adobe Reader format (A4 size), click here. If your browser opens the file itself, you can save it with the "Save As.." command, then print out as desired.
The show will be held on Saturday 9th August in the Village Hall at 2.00 pm. Classes include vegetables, fruit, flowers, cookery, handicrafts, photography and separate categories for children.
The photography class this year ties in with the World War I anniversary, the theme being World War I memorials.

---
Retirement of Kath Kay

To celebrate Kath Kay's retirement from Wrawby Preschool all current and previous Preschool committee members are invited for an informal social gathering at The Jolly Miller on Friday 18th July from 7 pm. A buffet can be organised if enough people show an interest by July 5th. Please email Angela Rowlands for further details or if you can help with contact details for people who have moved away from the village.

---
Macmillan Coffee Morning: 19th July
Tea and coffee morning in aid of Macmillan Cancer Support to be held at "Cuillin Cottage", Melton Road, Wrawby on 19th July from 10 am. Everyone welcome.
As part of this fundraising event, Julie Davis and Amanda Locking are hoping to complete a 26 mile Trek along Hadrian's Wall in August 2014. Any sponsorship or contributions would be most welcome. Contact Amanda: 01652 652383 or Julie: 01652 657095.

---
Wrawby Mill Is Open in July

NEXT OPEN DAY 2014 (2-5pm)
There is one Mill Open Day in July:
The Mill can be opened by special arrangement and souvenirs purchased at any time.
For all open days see Mag web page 4.
---

...this is page 1 of the latest Wrawby magazine - for the rest, click above, or use the Mag Pages buttons or the "Rest of the Mag" index above right.

---