Welcome to the web pages of Wrawby, North Lincolnshire, UK...
Get ready for Wrawby Show on 8th August - see Mag Page 4...
DOWNLOAD the Show Programme & Entry Forms - Mag Page 4...
Add your events to our Google Calendar - contact the editors...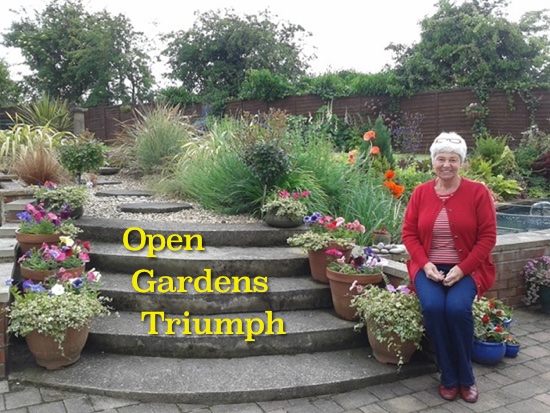 The open gardens were a great success, despite the weather. There were 165 visitors, half of who were from the Wrawby/Brigg area and half from further afield; including Lincoln, Grimsby, Hull, Doncaster and beyond. Nearly £1100 was raised, half from entrance fees with the balance made up from raffle tickets, tombola and various refreshments. Visitors enjoyed the gardens on show as well as the other varied attractions, such as classic cars, artist studio and beekeeping. The various exhibitors seemed to enjoy the experience as much as the visitors. Thanks go to all those who made the day a success and to Dee and Marion, who entertained and fed the hungry garden exhibitors later that evening.
Sheila Neave, Chairperson of the Brigg and District Committee for Christian Aid would like to very much thank all those who participated in the recent fundraising activity. It proved to be a huge success, despite the dreary day, with people travelling some considerable distances to look at the gardens on display. Special thanks goes to John and Mel Stanton for their organizational skills in getting the whole thing up and running, collecting raffle prizes and the ensuing advertising that brought people to Wrawby. It is very much thanks to them and those who opened their gardens, selling programmes and raffle tickets, that we raised the phenomenal amount of £1086.13 on the day.
This has contributed to a total for the year of £2463.99, to date, raised in this village alone. Other fundraising has included house to house collections, the Humber Bridge Walk, associated gift aid and £107 raised by school children having a non-uniform day. Sheila would like to thank everyone, most sincerely, for their support in raising this very, very pleasing amount. 

---
THE TAPLING TAPESTRY
A North Lincolnshire Treasure
How many of you know about a local treasure hanging in the church? The Tapling Tapestry is a wall-hanging manufactured for Thomas Tapling for an international exhibition and then donated to the parish in the early 1880s. It depicts Jesus blessing the children, and was selected to be one of the "100 Treasures of North Lincolnshire" by the North Lincolnshire museum service.
Thomas Tapling was born in Wrawby in 1818, the son of a local farmer and brick-maker, and made his fortune in London. He never forgot his village roots, making a number of financial gifts, as well as the Tapestry, to Wrawby. For example he gave annual prizes to the school and helped set up the Reading Room that used to stand in Little Lane.
Unfortunately, 140 years of display has taken its toll, and the condition of the Tapestry is deteriorating. Wrawby Local History Group is appealing for financial help towards the cost of cleaning, and restoring the Tapestry so that it can remain available and on display for at least another 140 years.
PLEASE WILL YOU HELP US!
The history group will have a stand and collection box at the village show on August 8th, or donations may be sent directly to the Secretary: Kay Rothery, Priory Garth, Brigg Road, Wrawby, DN20 8RH (please make any cheques out to Wrawby Local History Group).

---
WRAWBY COMMUNITY CHOIR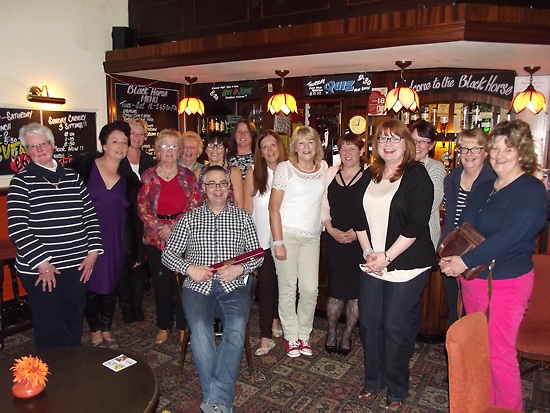 Members of Wrawby Community Choir met at the Black Horse for a meal on the 20th May to say goodbye to Phil Lenthall-Green who had been our musical director for the last 5 years. The choir have appreciated Phil's commitment and we wish him well in the future.
For a while we were concerned about whether we would be able to continue but thankfully we have been rescued by a village resident, Cheryl Riley who has agreed to lead us in the future.
We are a community choir but are fortunate enough to be able to meet in the Church, which is a beautiful place to sing.
We meet every Wednesday in school term times between 8 and 9pm, we sing for fun and there are no auditions.
New members are always warmly welcomed and we would be happy to see you anytime, please feel free to check us out without any obligation.
If you would like to know more you can ring Chiara Griffiths on 07840407590 or Sue Rawlings on 07846676991.

---
Wrawby Mill

The Mill is open on Sunday 26th July, from 2 pm to 5 pm.
For all regular open days of 2015 see Mag web page 4.
The Mill can be opened by special arrangement and souvenirs purchased at any time.
---

...this is page 1 of the latest Wrawby magazine - for the rest, click above, or use the Mag Pages buttons or the "Rest of the Mag" index above right.

---