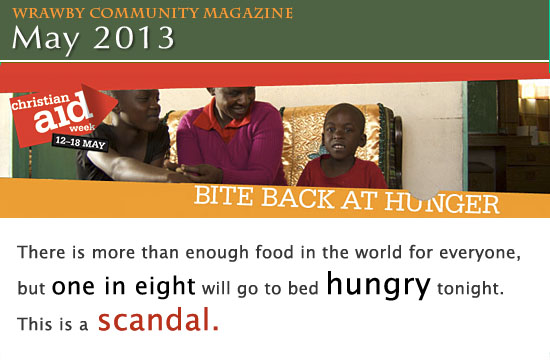 This Christian Aid Week, 12th-18th May, is focusing on projects around the world that are supporting communities to find ways to not only survive but to thrive, with enough food to eat not just today but tomorrow.
Once again a door to door collection will be made around Wrawby. Please look out for the envelope through your door. We hope you feel able to support this work, but if not please politely advise your collector that you do not wish to contribute.
Find out more about what Christian Aid partners are doing in Bolivia, Kenya and Zimbabwe to bite back at hunger and change the lives of thousands by visiting the Christian Aid website at www.christianaid.org.uk/getinvolved/christianaidweek. Details of a project in Zimbabwe are included in the reflection on the Thoughts page.

---
Volunteers Required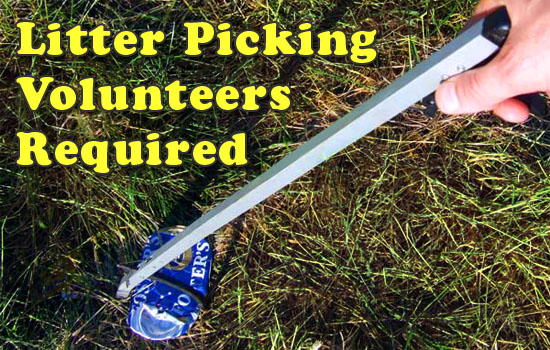 We would like thank Sean Greenfield who, as part of his Duke Of Edinburgh award programme, has volunteered, and already started, to do a regular litter pick around as much of the village as possible. The Parish Council have been impressed and are pleased to offer to facilitate more litter collection if possible. The council will provide litter picking equipment (high visibility vests, grabbers and plastic sacks) to any further volunteers – particularly over the summer months. Bearing in mind Wrawby's success in the Best Kept Village competition last year, finishing as runners up in our section, it would great to have as many volunteers as possible during June and July, when the judging takes place, and in May when the flower beds are planted.
To volunteer and for more information, please contact one of your Parish Councillors on this e-mail address or Patrick Keilthy on 655360.

---
Anglo-French Concert in Scunthorpe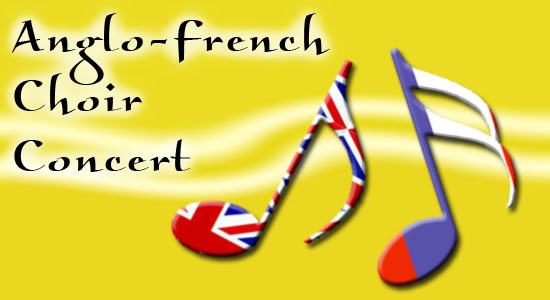 The Lydian Choir, which includes several Wrawby residents, is performing a concert with a French choir, Chorale Résonances, on Thursday 2nd May at 7.30 pm in St Lawrence's Church, Scunthorpe. Admission is £5 for two people and free for accompanied children. I have no doubt that it will be a very entertaining evening and I am sure the Wrawby choristers would appreciate seeing some familiar faces in the audience.

---
Wrawby Post Mill

The next Mill Open Days (2 pm - 5 pm) are 6th and 27th May.
The full list can be viewed on Mag web page 3.
---

...to read the rest of the latest issue, click above or on the Magazine button.

---