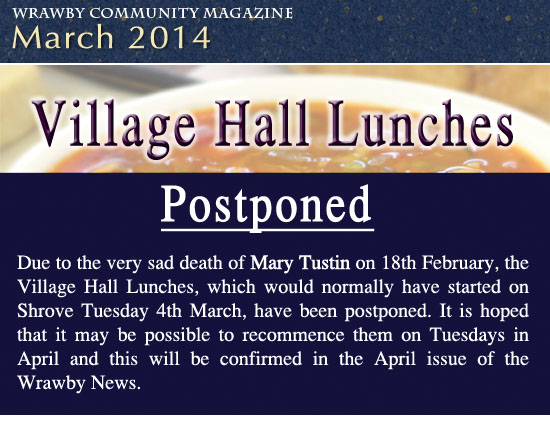 Any volunteers to help towards organising and running the lunches would be welcomed. Please email the editors or telephone Patrick on 01652 655360.

---
Summer(Time) Is A-Coming In


---
History Group Offers Church Tour

As part of Wrawby History Group's research into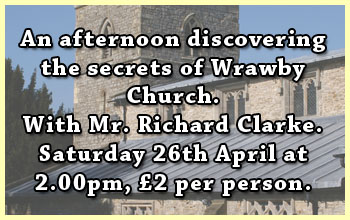 medieval Wrawby, we have asked Mr. Richard Clarke to "walk and talk" around Wrawby Church highlighting the medieval features both inside and outside the building.
We would be very happy for you to join us. Details are below and please contact Wrawby History Group on 653315 to let us know you are coming.

---
Wrawby Mill

OPEN DAYS 2014 (2-5pm)
The first Mill Open Day of 2014 is:
The Mill can be opened by special arrangement and souvenirs purchased at any time.
For all open days see Mag web page 3.
---

...to read the rest of the latest issue, click above or on the Magazine button.

---