Welcome to the web pages of Wrawby, North Lincolnshire, UK...
Remembrance Sunday Service 9th November at 10.45 am ...
Add your events to our Google Calendar - contact the editors...
Mill & Church Tea-Towels - the perfect Christmas gift for Wrawby exiles!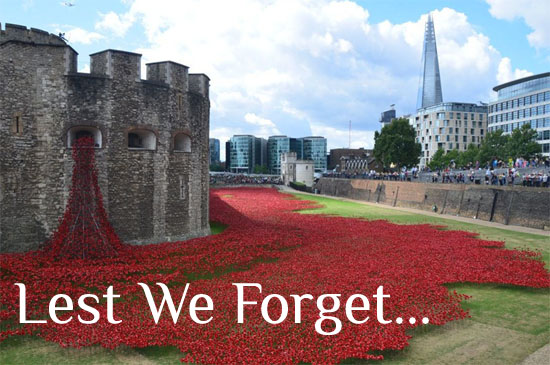 Photo by Paul Britton on Flickr CC2 Attribution-NonCommercial-ShareAlike licence.
Remembrance Sunday, the second Sunday in November, is the day traditionally put aside to remember all those who have given their lives for the peace and freedom we enjoy today. On this day people across the nation pause to reflect on the sacrifices made by our brave Servicemen and women. In particular, thoughts will rest with all those affected in whatever way by the outbreak of World War I, a hundred years ago.
Remembrance Sunday this year will fall on Sunday 9 November in 2014. There will be a service at St. Mary's church starting at the slightly earlier time of 10.45 a.m. to allow for the observation of the nationwide two minutes ' silence at 11.00 a.m.
There will be an official representative for the Royal British Legion going from door to door around the village between 25th October and 11th November, selling poppies for the Poppy Appeal.

---
Return of Village Hall Lunches

We are delighted to confirm that four Village Hall lunches will be held at 12.30pm on Tuesdays 18th and 25th November and 2nd and 9th December. The last lunch on 9th December will be the Christmas lunch complete with a visit from Father Christmas. We hope that as many of you can join us for as many as possible!

---
1914 Remembered Exhibition & Web Site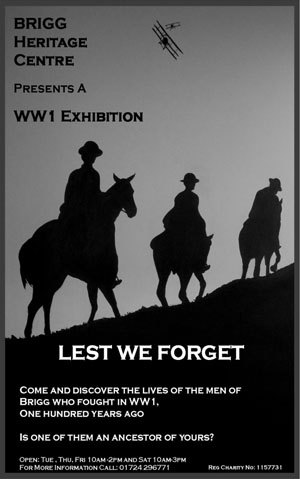 Following on from the very successful First World War commemoration event in the village early in August and as part of the national commemoration of the centenary of WW1, a website "Every Man Remembered" has been set up by the Royal British Legion and Dan Snow. The aim, as its title suggests, is to try to ensure that every man and woman who lost their lives as a result of the conflict is remembered by the placing of a virtual poppy beside their name on the website.
Wrawby History Group members would like to play their part in this by placing a poppy against the name of all those remembered in their book "Wrawby at War 1914-1918". However we are very aware that there may be descendants of the families of these individuals who would like to pay their own tribute – or perhaps there are others known to you, who you would like to remember in this way.
The website address is www.everymanremembered.org/ If you would like help with accessing the website or have any queries about this, the Heritage Centre at The Angel, Brigg, currently has a WW1 exhibition and facilities to research WW1 personnel, computers are available, and you may ask for assistance there.

---
Wrawby Mill

There are no more open days in 2014.
The Mill can be opened by special arrangement and souvenirs purchased at any time.
For all open days see Mag web page 4.
---

...this is page 1 of the latest Wrawby magazine - for the rest, click above, or use the Mag Pages buttons or the "Rest of the Mag" index above right.

---